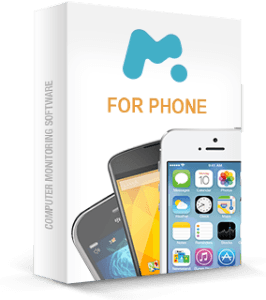 Mspy
Spybubble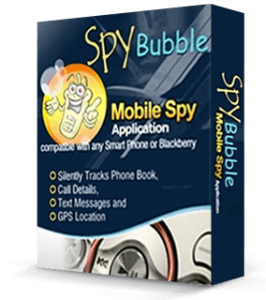 People all over the globe use monitoring apps and services for different purposes; parents use these apps to keep a keen eye on their kids all the time without invading their privacy while employers do that to protect their businesses and organizations. On the other hand, there are countless monitoring apps and services available in the market that makes it hard for an end user to choose the best one. Following is a comparison between two of the top monitoring apps; mSpy and SpyBubble.
Installation and Initialization
Developing teams behind both of these apps and services have done their best to keep things simple and straight forward. Although you can monitor all the activities via web portal they provide at the time of software purchase but you have to have physical access to the target device in order to install mSpy or SpyBubble on it. After the installation process and initialization, you don't need access to the device in order to do monitoring.
Compatibility
When it comes to compatibility with different kind of devices, mSpy is a clear winner as it supports desktop PCs as well as mobile devices with different mobile platforms. SpyBubble is compatible with mobile devices running Android, iOS, Windows Mobile or Symbian platform. On the other hand, mSpy is available for iOS devices either jailbroken or not, Android devices, Windows based PC or laptop as well as Mac OS.
Key Features
Both of these apps all the basic monitoring features you want to see in a monitoring app or software yet mSpy has more advanced features that allows users to go to extra miles to protect their kids or businesses. SpyBubble and mSpy both allow users to do call monitoring, message monitoring, IM monitoring for Facebook, WhatsApp and internet usage monitoring. mSpy has some advanced features like network monitoring, email monitoring as well as IM monitoring for Skype, iMessage, Viber, Snapchat and Line.
Location Tracking
Both of these services have GPS location tracking feature that now only allows parents and employers to see the current GPS coordinates and location of the target device but also allows them to record their routes and routines. It means you can see where you kid or employees has been and this feature is pretty useful for especially parents who want to know their kids' whereabouts all the time.
Other Features
Both of these apps and services allow users to see the contact list of target phone remotely and users can get their hands on all the monitored data from the web portal company provides at the time of purchase, though mSpy has some additional features like remote device wipeout, remote device locking, device information as well as access to the media files stored on the target device and access to the events saved in calendar. Administrators can remotely install and even uninstall apps from the target device. mSpy also allows users to block or allow certain websites on the target device.
Pricing
SpyBubble has a single package that is available for $50 for 3 months; this is cheaper than the 3 month package of mSpy but not suitable for people who want to purchase a package for shorter or longer time period. On the other hand, mSpy offers so many packages to users so they can select the best one according to their feature requirements and time period. Unfortunately it is not possible to describe all the packages here because there are too many variations so you can see that on their official website.
Though both of these apps and service do what they are designed for yet mSpy is a better option because of its advanced features, compatibility and more importantly pricing and packages.